Tanning bed lotions
Doing the research for good tanning bed lotions can be a challenge but one that you should put some time and effort into as the result is rewarding.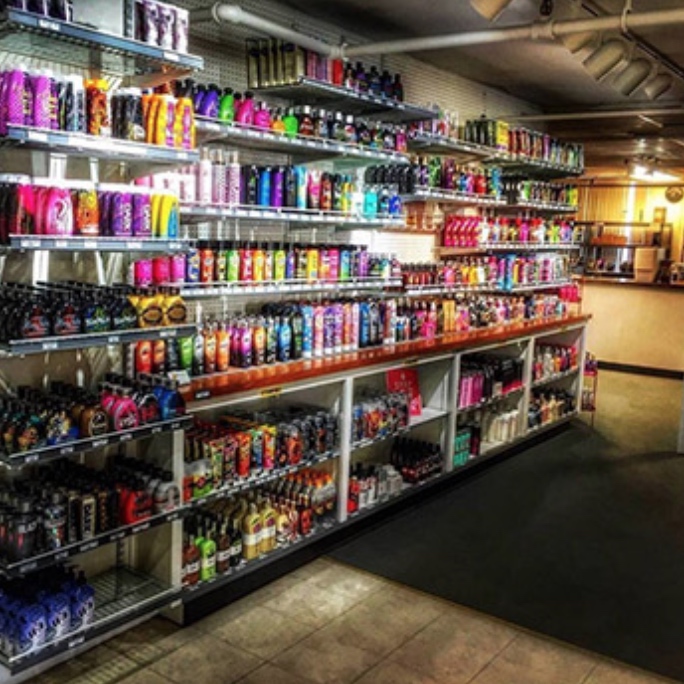 Tanning bed lotions
Judging which is best is a personal task, as there is such a variety on offer and they all come with their own special formulas.
It's critical that you choose one that works best for you and your specific skin-type.
Search more than 200 pages on this site...
Tanning bed lotions for tanning beds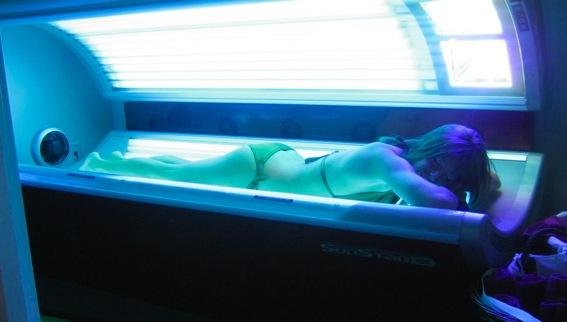 Tanning bed lotion choices
Tanning lotion formulas are designed to work in combination with a tanning bed, to produce the desired tanned appearance. 
Most contain melanin, which is the natural body substance that gives your skin its color, as well as amino acids like tyrosine.

Along with other ingredients, including vitamin E and antioxidants, tanning bed lotions will stimulate the effects of the UVB rays in the tanning beds. These are effective when applied either before your tanning session or afterwards.
Ultimately it helps to ask for the assistance of someone who works at a tanning salon. They should be able to provide you with advice on how to choose a lotion and help you find just the right product.

There are many to choose from, with some very much more expensive than others, with little indication as to why. A top priced lotion will sell at around $100. Many seasoned tanners really do believe the expensive ones are worth it.

Tanning bed lotion c
hoices
Different skin types need different tanning lotions
Some of the criteria used in making a choice include:
Fragrance:
Smells vary from those reminding you of being in the tropics, to some with a gentle hint of roses, berries, or vanilla. Fragrance is a very personal aspect to choosing.
Effective tanning results:
Know what result you wish for as there are many varieties available - from deep tans with dark tan accelerators, to immediate and delayed bronzers, or even a 24-hour tan extender.

Look for lotions that are hypoallergenic if you need help with skin sensitivities in order to tan effectively.
Formula enhancements:
Quality moisturizers - look for formulas where the ingredients are specially combined to condition, moisturize, protect, and nourish the skin while you tan. Added vitamin complexes and anti-aging ingredients help prevent wrinkles and firm the skin. This will enable you to enjoy a rich golden tan.

Additionally, look for hypoallergenic qualities, especially if there is a soothing aloe base.

Some tanning bed lotions will contain a melanin booster to provide 5 to 8 days of dark color.

Watch out for the lotion's consistency, as some are more liquid than others, making your application task difficult. Some tanners find that they opt for a creamier brand.
Safety:
While most products promote an improved, healthier tan, some also add some protection against harmful UV rays.
Tanning beds emit far more UV rays than you would ordinarily be exposed to outdoors in the sunshine and so you need to be careful that your lotion does not actually promote a burn, not a tan.
Not only would this make you miserable, but you would be putting yourself at greater risk for skin cancer problems.
Indoor tanning does in fact have many benefits and if respected, it can be relatively safe. As with anything, too much of a good thing can cause problems.
Therefore, while you might want a tan quickly, you would do best to tan in short, five minute increments and allow several weeks to a month to achieve your goal.
The results can be far more long lasting and enjoyable.

There are really 2 main safety aspects to consider with indoor tanning:
Indoor tanning can lead to skin cancer
You can experience serious eye damage from tanning bed lights
So make a wise choice with your tanning lotion, manage your time effectively enough not to burn your skin, and make sure to use proper eye protection.
"Tingle-tan" tanning bed lotions 
With the inclusion of the ingredient benzlye nicatinate in a lotions, circulation is increased for better tanning results.
The skin will tingle, feel warm, and appear flushed.
This tingling feeling is not popular with everyone however, so you are encouraged to test the product on a small area before using it for full-body tanning.

Negatives experienced in tanning bed lotions
Some lotions can be greasy

Many are not easily applicable

Fair or uneven skin tones can be produced as a side effect

Toxic chemical content can produce skin allergies