Sunblock for sensitive skin
Looking for a sunblock for sensitive skin?
Some sunblocks contain ingredients that cause difficulties for people with sensitivities.
The ever growing sunblock business has taken these sensitivity factors into account. Most sunblocks claiming to have been created especially for those with sensitive skins, use the natural physical sunblocks of zinc oxide or titanium dioxide, instead of the irritating or toxic chemical options.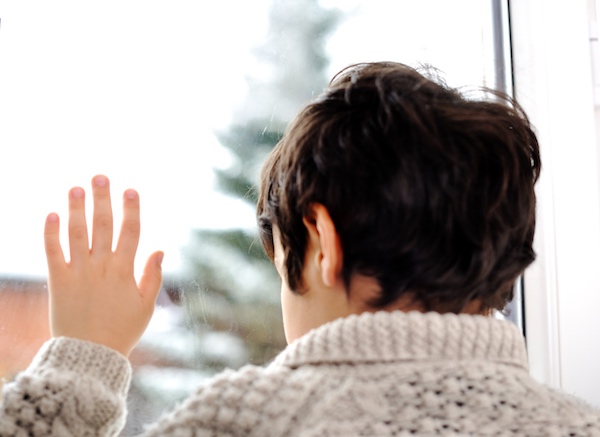 Don't stay indoors without a Sunblock for your sensitive skin
Search more than 200 pages on this site...
Sunblock for Sensitive skin: symptoms to address
Typical negative reactions reported by various people after using sunblocks, some immediately, some the next day, include:
faces all swollen up
stinging
eyes swollen and itching
spots or pimples
Apparently, intolerance to sunscreens is quite common, where a face or neck full of spots is the most adverse symptom or reaction, although stinging eyes is really irritating, especially if doing something like cycling or performing athletically!
According to dermatologist Dr Lesley Baumann, and CEO of Baumann Cosmetic and Research Center, the stinging and rashes typically occur upon contact with a lotion, but in some cases, will not happen until you are actually exposed to the sun.

For many, the prescribed sunblock for sensitive skin is a thick, greasy lotion that actually triggers an acne breakout or at the very least makes you feel uncomfortable and looking like a ghost!

Another dermatologist, Dr Heather Woolery-Lloyd, believes that true sunblock allergies are rare, but can occur. "Irritation from sunscreen such as mild stinging around the eyes that subsides quickly is likely just an irritant reaction and not a true allergy.
If you have significant redness, itching, bumps, or patches and it does not subside then you may be truly allergic."

Sunblock for sensitive skin: What to avoid 
Skin pore blocking formulas.
If breakouts of pimples are the typical problem, a "noncomedogenic" labelled sunblock is designed to not clog your pores.

Avoid avobenzone altogether, also known as Parsol 1789.
One of the most commonly used chemical ingredients is avobenzone, so it becomes quite a task. Apparently it is known to sting people.


"Methoxycinnamate makes many people, including myself, get a rash upon sun exposure," explains Dr. Baumann. "This is called a photoallergic reaction because it only happens when you go in the sun."



Chemical sun blockers, such as Oxybenzone (or Benzophenone-3), is one of the most common sunblock ingredients that aggravates the skin and is used widely in formulas.
It is a hazardous chemical which is absorbed into the skin that research by the Center for Disease Control estimate 97% of Americans are contaminated with.


Fragrances, dyes, fragrances and alcohol might cause allergic reactions in some, such as spots or rashes.




Toxic chemical sunscreens such as para-aminobenzoic acid (PABA), dioxybenzone, oxybenzone, or sulisobenzone cause skin allergy reactions in many people.




Benzophenones can also cause allergic reactions.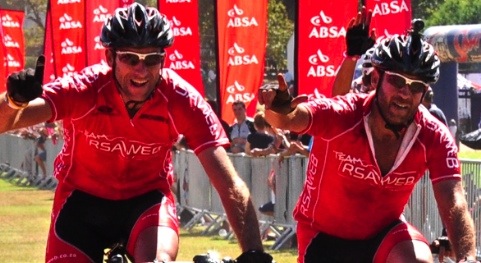 Sunblock for sensitive skin: 
What to look for
Choosing a sunblock for your sensitive skin isn't as simple as one would like it to be. Especially as there is a whole new generation of sunblocks coming onto the market, designed to offer fuller protection against both UVA and UVB rays.
Given all the new options, some advice to know which is the best sunblock for you and your specific needs:
The minerals titanium dioxide and zinc oxide (the physical sunblocks that sit on top of your skin instead of being absorbed into it) are less sensitizing and deflect both the UVA and UVB rays.
"As a general rule, zinc is lighter under makeup, so it's better for everyday wear, and titanium has stronger photo protection for beach days," says Zoe Draelos, M.D., a dermatologist in High Point, NC, USA.


Anything labelled hypoallergenic and freagrance-free should help a sensitive skin.



Specific skin conditions like rosacea may also benefit from using a sunblock created especially for sensitive skin or those designed for children.
Typically these are all made using either zinc oxide and/or titanium dioxide only, without any other chemical sunscreen ingredients.

If you're acne-prone or oily, your skin may be highly reactive to sunblocks.
Some physical sunblocks have textures that can be too heavy or sticky.
There are light oil based lotions available though as a possible alternative. 


An example is coconut oil, which is easily absorbed by the skin. 

Look for "caprylic capric triglyceride" on the ingredient list.

If you've got dry skin, choose a lotion or cream with added hydrating ingredients like aloe. You will want to avoid sprays and gels that are typically laden with alcohol as well, as you'll more than likely feel their drying effects quite quickly.



Swimmers and outdoor-sports enthusiasts require a "water-resistant" or "very water-resistant" sunscreen, meaning it binds to wet skin for up to 40 minutes or 80 minutes, respectively, often due to stickier silicones or polymers.
These formulas will also stay put on sweaty skin, making them good for heavy exercisers, but sometimes may induce an allergic reaction.

Broad spectrum sunblock for sensitive skin
The predominant message coming at us from many quarters seems to be saying to go for a physical sunscreen of zinc oxide or titanium dioxide.
A broad-spectrum protection is a must and these two sunscreen ingredients provide the best protection for both UVB and UVA rays.

A few years ago, choosing a good sunblock meant you just looked for a high sun protection factor (SPF), which rates how well the sunscreen protects you against ultraviolet B (UVB) rays only.
Research soon showed that ultraviolet A rays (UVA) also increase skin cancer risk. While UVA rays don't cause sunburn, they penetrate far deeper into the skin layers and cause not only wrinkles, but UVA damage and potentially skin cancer.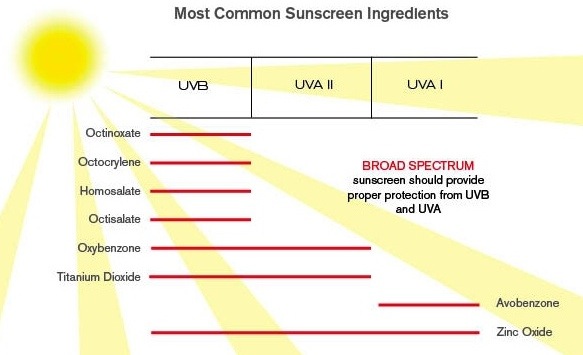 References for sunblock for sensitive skin

Dr Leslie Baumann